UNT Alumni Association announces newest board of directors, officers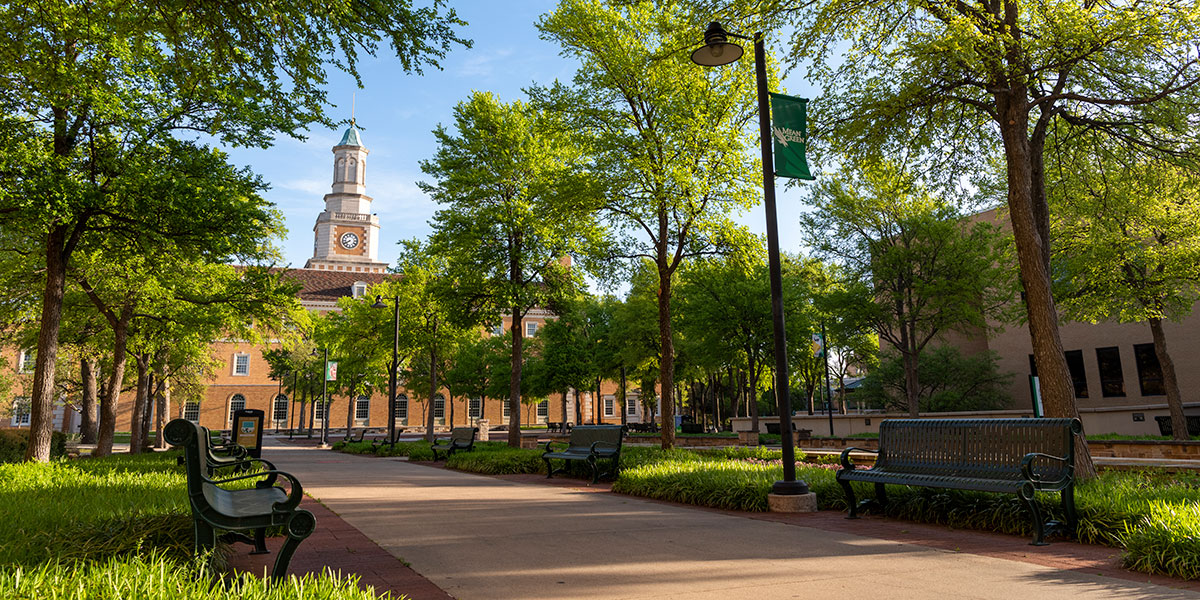 The University of North Texas Alumni Association has announced its Board of Directors Term 2025 selections, as well as one selection to fill the vacancy in Term 2023. The Alumni Association's Board of Directors provides counsel to the university and serves as the official liaison between UNT and its graduates. These alumni work to establish and maintain lifelong relationships as university ambassadors in their communities.
Additionally, the Alumni Association announced its newly selected officers, with Sarah Wagner ('89) serving as chair, Ernest Martinez ('11) as vice chair, Cathy Bryce ('91 Ed.D.) as past chair, Sterling Guest ('98) as treasurer and Sharon McGowan ('85) as secretary.
Term 2025 Board of Directors (9/1/22-8/31/2025)
Deborah Ann Bell ('75, '77 M.B.A.)
Bell earned a B.B.A. in general business administration and an M.B.A. in administrative management from UNT in 1975 and 1977, respectively. As a student, Bell was a member of Alpha Kappa Alpha, the Maple Hall Association, Phi Chi Theta, the Student Government Association and the National Pan-Hellenic Council.
She has served on the UNT Black Alumni Network Steering Committee, as well as the Denton County Alumni Steering Committee. Bell is a retired executive with AT&T, where she worked for more than 30 years.
Devin Rashad Crear ('19)
Crear earned a B.S. in emergency administration and planning from UNT in 2019. While he was a student, Crear participated in the mentoring campus organization, A Few Good Men. He participated in a presentation, "Introduction to Diversity in the Workplace" roundtable, as part of the G. Brint Ryan College of Business Professional Leadership Program.
Crear is currently a senior sales representative at Orca Security. Prior to joining Orca, Devin was an account executive of data and AI solutions at IBM.
Phillip Hernandez ('13, '13 M.S.)
Hernandez earned a B.S. in accounting and an M.S. in taxation from UNT in 2013. Hernandez currently works as a senior tax manager at Calvetti Ferguson. He also serves on the UNT Alumni Association Tarrant County Chapter Steering Committee and the Junior Accounting Advisory Board.
Hernandez previously served as a mentor with the Professional Leadership Program at UNT. He currently serves on the State Membership, Nominating and UP Group (Young Professionals) Committees for the Texas Society of CPAs in Fort Worth.
Randal "Randy" G. Sahm ('88)
Sahm earned a B.B.A. in finance from UNT in 1989. As a student, he was a member of Sigma Alpha Epsilon and Gamma Beta Phi. He earned an M.S. in accounting from the University of Texas at Dallas.
Sahm joined AccessBank Texas as chief financial officer in 2017. Prior to joining AccessBank, he served as CFO for NorthStar Bank for 13 years. Additionally, he has worked as divisional controller at Bank of Texas, CFO for two community banks in the Dallas area, and as a bank examiner for the Office of the Comptroller of the Currency, a federal regulatory agency. Sahm is also an adjunct professor in UNT's G. Brint Ryan College of Business, teaching courses in finance.
Kelleyton J. Wilson ('01)
Wilson earned his bachelor's degree in applied arts and sciences with concentrations in applied economics and finance from UNT in 2001, and a master's degree from Liberty University in Lynchburg, Virginia. While at UNT, Wilson was a member of Kappa Alpha Psi and competed as a member of the Mean Green Track and Field team. Wilson is a Life Member of the UNT Alumni Association, and also served on the Division of Student Affairs Homecoming Eli Young Band Host Committee.
He currently works as a capital markets account executive at Microsoft. He works with hedge funds, institutional investors and private equity firms globally. Additionally, he serves as a board trustee on the Sunnyvale I.S.D. School Board.
Published Date:
September 13, 2022