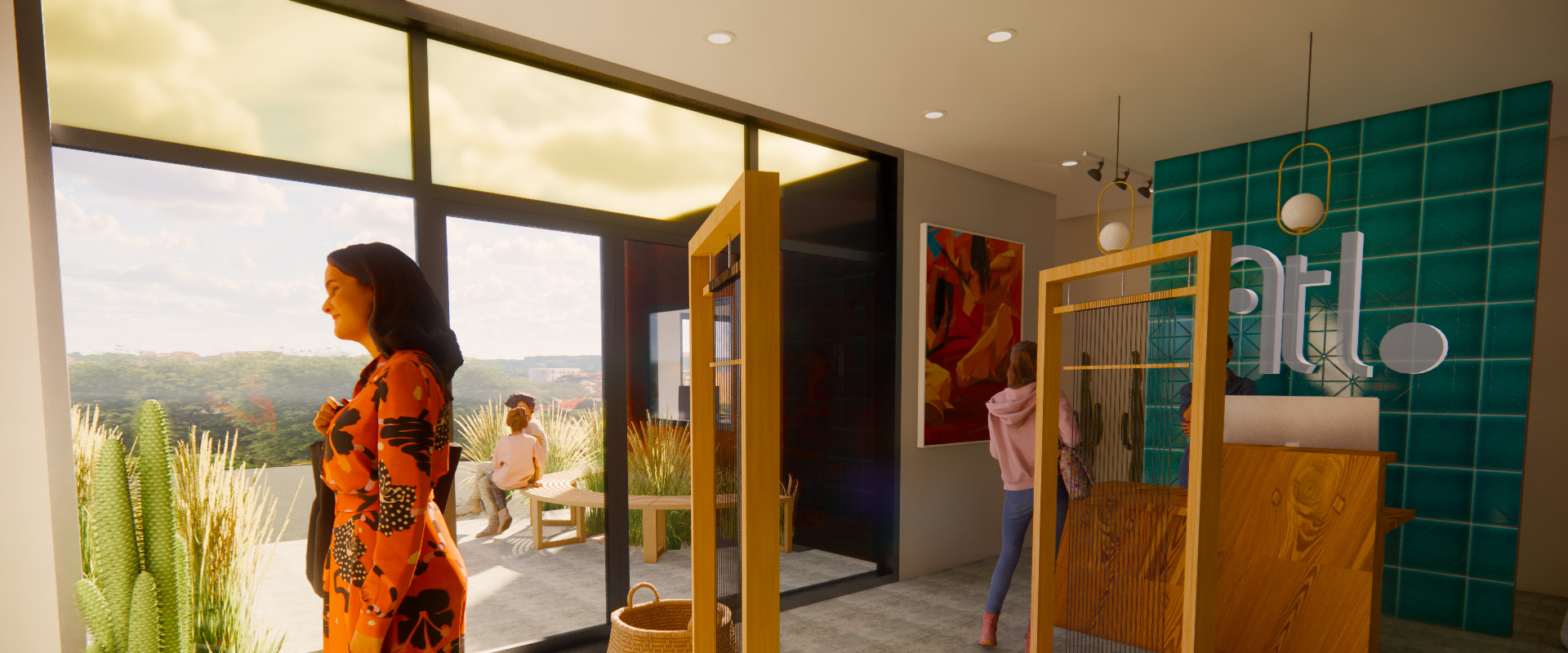 UNT alumni draw national attention with strong first showing at The Basketball Tournament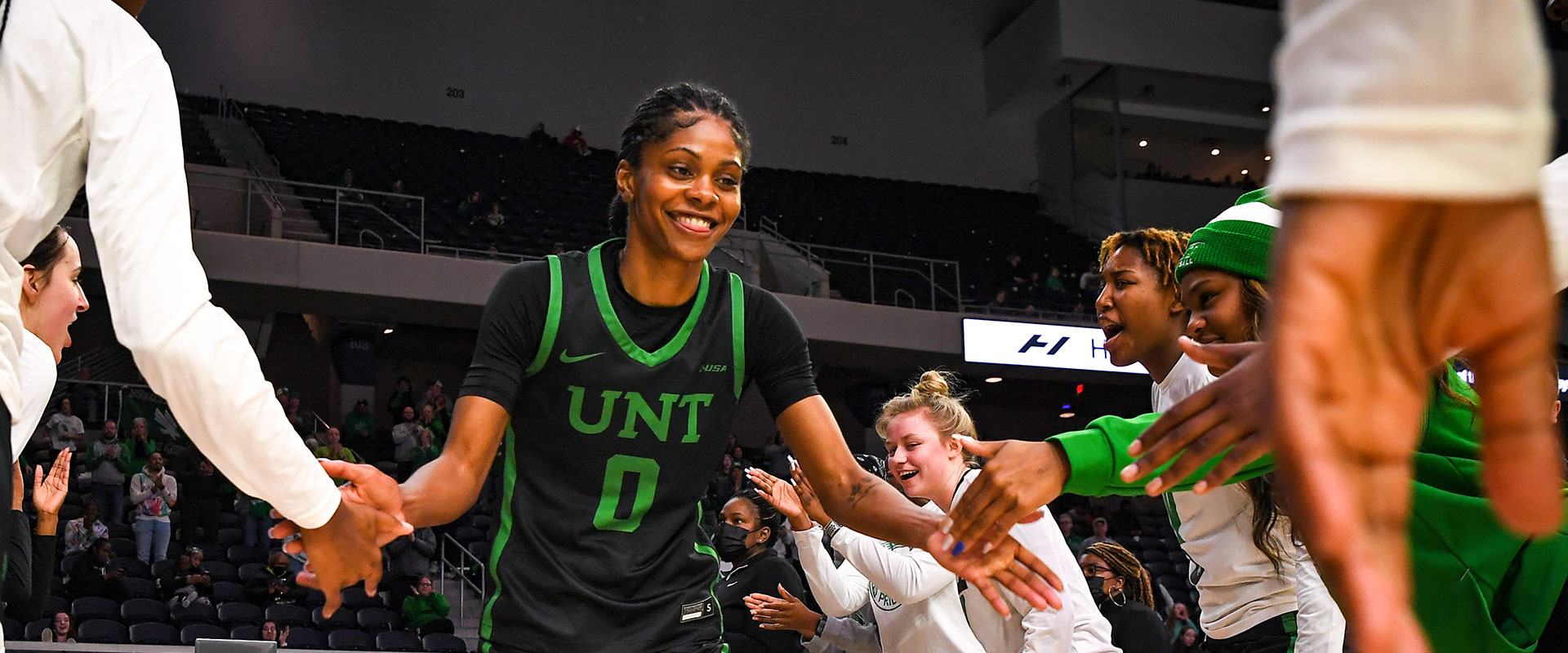 Quincy Noble spreads her Dallas Wings
UNT basketball player Quincy Noble lands Dallas Wings internship with the help of the Alumni Association network!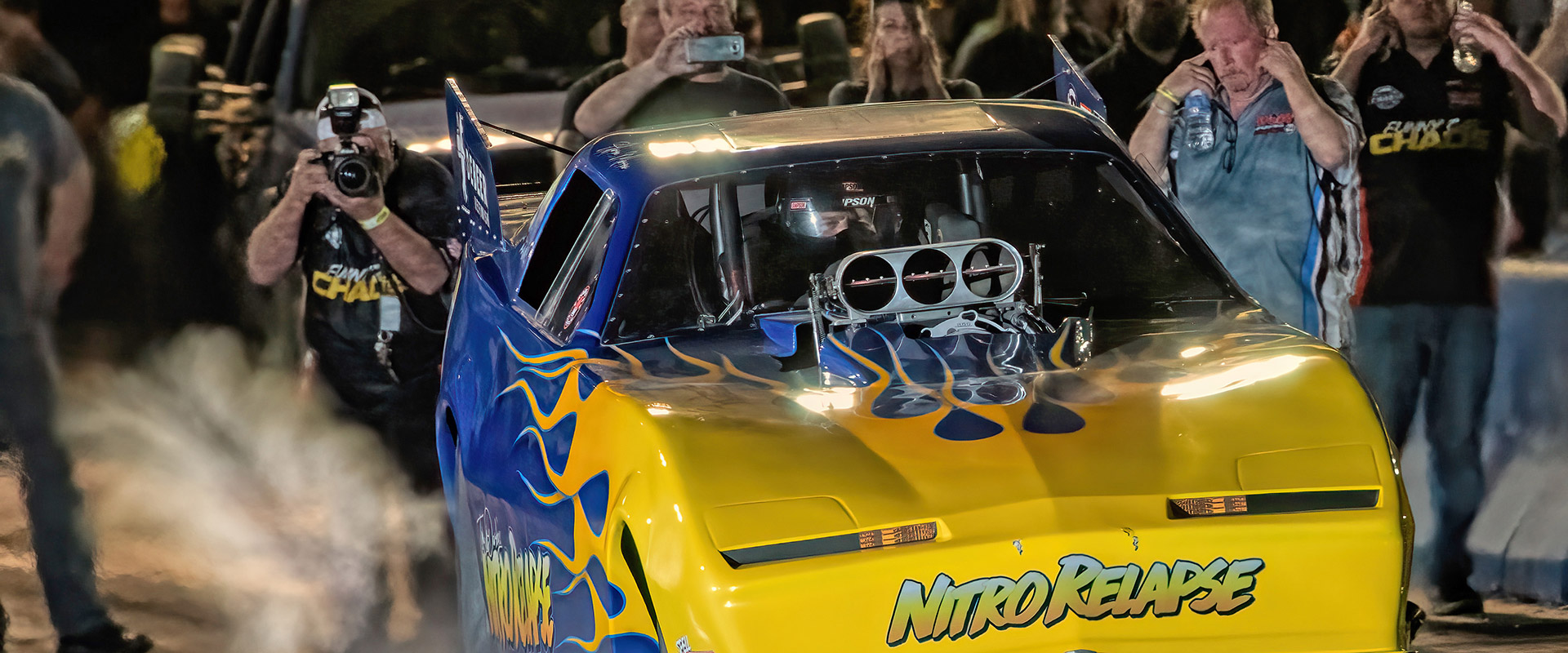 Family, Fuel and Funny Car Chaos
UNT alumnus and his family help keep the spirit and tradition of racing alive.
Alan Chamberlain's seven-story Porsche
UNT alumnus discusses how he turned a 95-year-old grain solo into the new entertainment hotspot, 50 West.
The Alumni Relations staff is here for you!
UNT Ring Ceremony is May 5
Purchase Your UNT Ring
Order and pay for your official Jostens ring by March 23 to join in the Ring Ceremony and Eagle Ring Dive tradition this May.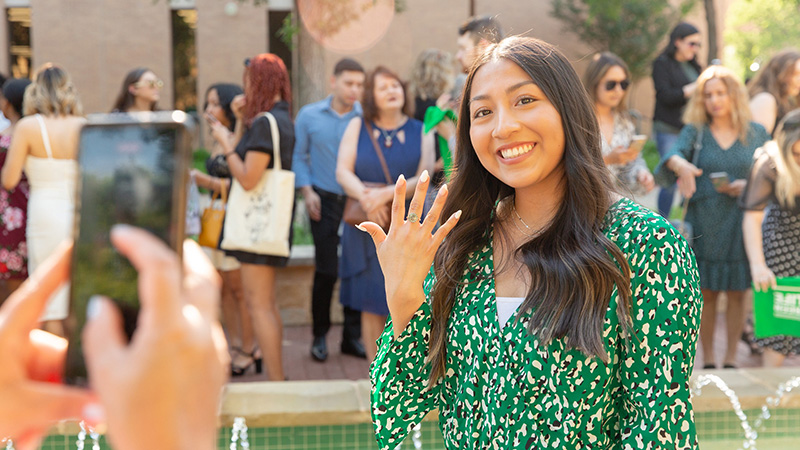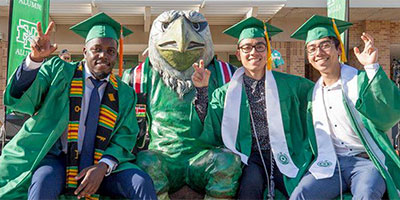 Support UNT students from First Flight to cap and gown through scholarship contributions.
Give back by sharing professional development advice with current students.
A portion of proceeds benefit UNT Alumni Association programs and scholarships.