UNT students who have completed more than 60 credit hours are invited to join in the UNT Ring tradition — a reflection of your unique college story and a connection to your future alma mater. Celebrate your academic accomplishments and your lifelong connection to the Mean Green family!
Want to save $50 on your ring purchase? Become a Student Alumni Association member today for only $20!
Purchase Your Official UNT Ring
Spring 2022 class rings are available for purchase!
Ring Ceremony and Eagle Ring Dive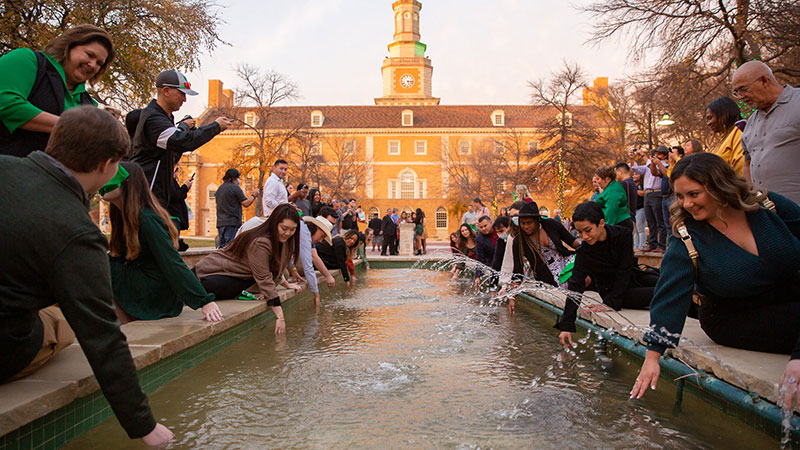 The Ring Ceremony and Eagle Ring Dive is a time-honored tradition to celebrate those who have earned their class ring! Purchase your class ring, then join us May 6, 2022! More details will be emailed to ring recipients closer to the event.
Student Alumni Association Ring Discount
Join the UNT Student Alumni Association to receive a $50 discount on your UNT Ring, along with many more benefits! See details.