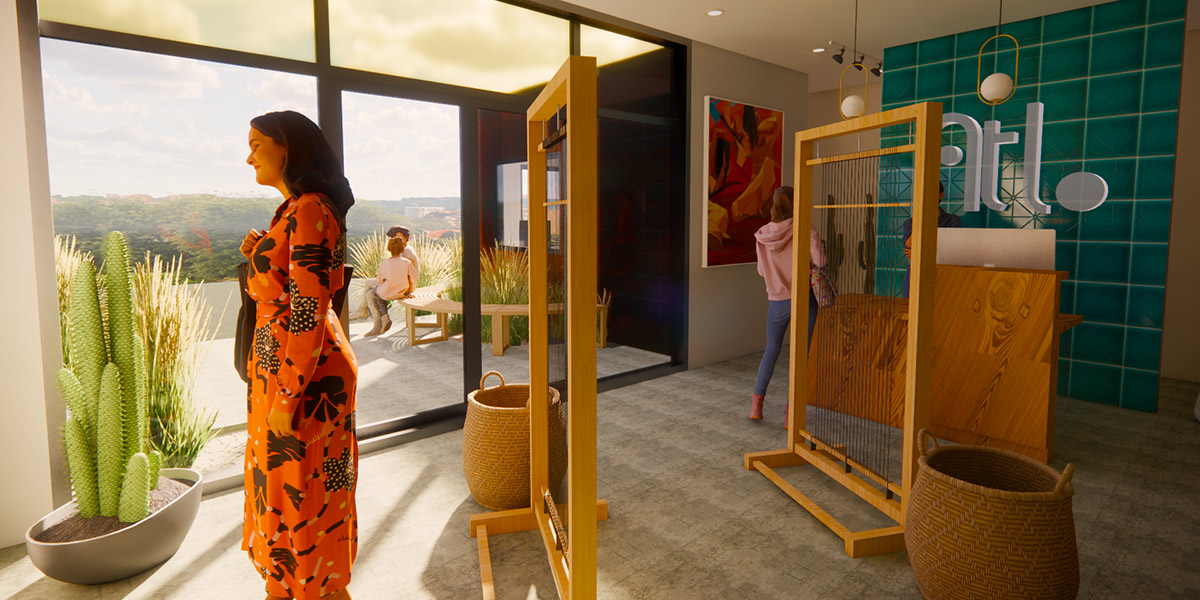 Making the decision to attend the University of North Texas was not difficult for Arlington, Texas native Giselle Villeda. Now in her senior year, Villeda says top tier programs and scholarship offerings were what closed the deal to call UNT home.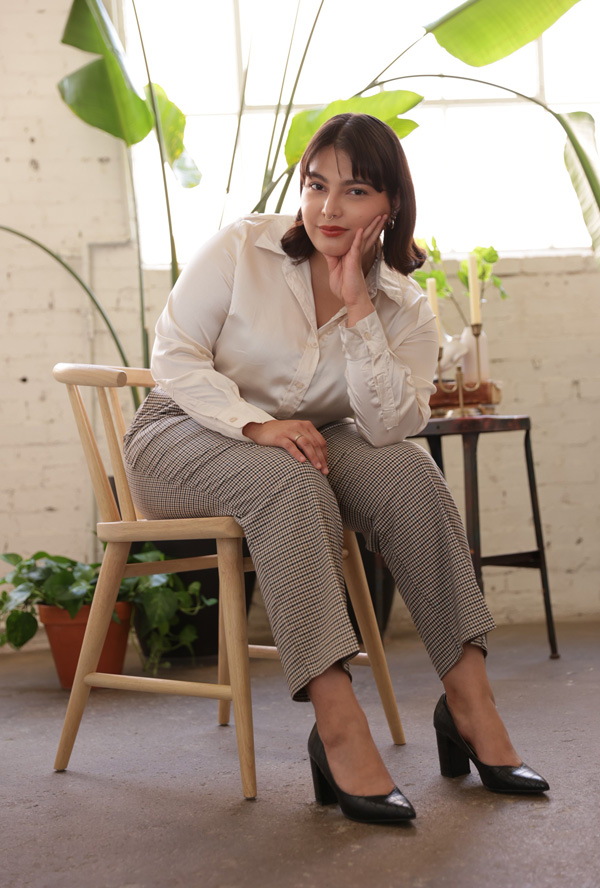 "I had other options, but nothing really compared to the scholarship UNT was offering, so that was the deciding factor," she says.
Villeda says she was able to focus more easily on her studies due to the financial burdens being lifted by earning the Eagle Excellence scholarship. The $4,000 annual award is provided to students based on academic performance.
"I have received a very high quality education and I'm going to graduate debt-free," Villeda says. "It's not something everybody has the ability or opportunity to do, but every penny counted and UNT offering me that scholarship from my freshman year on has been a huge, huge help."
While initially interested in studying music education, Villeda explored other options, including interior design. Although not entirely sure what she was getting herself into, Villeda was drawn to UNT's program.
So, Villeda enrolled and entered the world of interior design, which she had been introduced to growing up through her father's work as a high-end residential painter.
"My impression of interior design was that it was really interior decorating, when it is not that at all," Villeda says with a laugh. "Our program is rooted in evidence-based design, which is when we focus on research studies that look into how color affects us, or color theory. Or studies that look into how having access to natural light impacts the human body, regulating circadian rhythm and increasing our happiness levels."
The UNT College of Visual Arts and Design's accredited and competitive interior design program has completely reshaped the ways Villeda thinks about the world around her. During her time in the program, she says she was able to learn from excellent professors, including Dr. Bill Morgan and Dr. Philip Park. 
The two professors were standouts for Villeda for their ability to stretch her thinking, teach valuable skills and support her and others in the program.
"Dr. Park is probably the toughest professor I've had and he made us think critically about what we were designing," Villeda says. "He taught us that everything has a purpose. We don't just do things because we like it or think that it's pretty; there has to be a purpose."
Serving as an Eagle Ambassador and leading tours of campus for prospective students and their families has been a highlight of Villeda's UNT experience.
"I had the chance to provide tours for families that come from a very similar background to my own and I was able to share my experience with them and it made so happy because I think I made them feel seen and it's an experience I wish I'd had when I toured UNT," Villeda says.
Being bilingual, Villeda conducted tours in English and Spanish, something she says further enriched her experience.
"I wanted students to feel seen and heard, and to feel like pursuing a higher education is obtainable," she says. "I would tell them about our scholarship office and let them know that all of these things are in place for them and that there were people working in those offices who are bilingual and could help them."
Outside of being an Eagle Ambassador, Villeda has been very involved in student organizations, part of how she gives back to UNT. She has been an active member of the Interior Design Student Alliance, which seeks to further prepare students for professional careers, all four years. Villeda currently serves as the organization's marketing chair, managing their website and social media.
Villeda has also been a member of the UNT Student Alumni Association for two years.
"It's a great opportunity to network, get yourself out there and be a part of traditions," she says. "And you get to see just how important these traditions are to some of our students and alumni. I worked the ring ceremony last May and it was just so moving seeing everyone celebrating their achievements with their loved ones."
In December 2022, Villeda completed an internship with Corgan, a Dallas-based architecture and design firm. She met a recruiter for Corgan at a UNT-hosted career fair last spring. While initially intended as just a summer internship, she was able to stay on through the fall semester.
Villeda emphasized the importance of having a strong alumni network, and says it has been vital to her experience and growth in the interior design program.
"The really incredible thing about our program is that the alumni stay connected," Villeda says. "They always come back and have conversations with us. They are very willing to connect us to other professionals. I really appreciate that because they come back and try to help us out in ways that I'm assuming they wish they had been helped out when they were students."
With graduation looming, Villeda is beaming with excitement to enter a field she has grown to love.
"I'm leaving a program that I am very proud to be a part of, and it has piqued my interest in other areas of design and down the road I would like to pursue a master's degree in interaction design or in architecture," Villeda says. "Eventually, I would like to revisit my original idea of going into teaching and becoming a professor."
Published Date:
March 9, 2023