Farewell Message from Kevin Fralicks – September 2023
Thank you, UNT Alumni!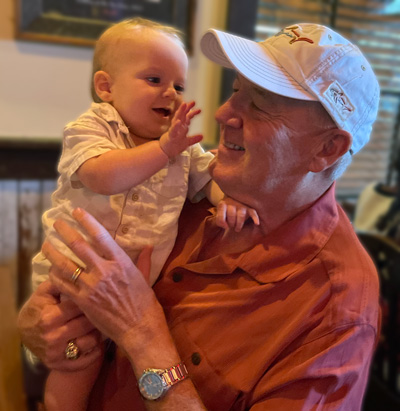 I hope this message finds you well. It is with mixed emotions that I announce my departure from the UNT Alumni Association. After much contemplation and consideration, I have accepted a new opportunity as Associate Vice President for Development at Sam Houston State University in Huntsville, Texas.
Effective September 15, 2023, I will be stepping down from my role as the Executive Director of the UNT Alumni Association. This decision has not been an easy one, as my time here has been filled with invaluable experiences and cherished memories. I am incredibly proud to have led this organization and to have been a part of the dedicated team that keeps our Alumni Association thriving.
Family has been a driving force in this decision. After much reflection, my wife and I have recognized the importance of being closer to our loved ones. This move will place us within reasonable reach of our children, grandchildren and other family members, allowing us to foster stronger connections and create meaningful memories together.
I want to extend my gratitude to all of you for your unwavering support during my tenure here. I have the utmost respect for the volunteers, colleagues and constituents who make up this incredible community. Our Alumni Association's success is a testament to your dedication and passion.
In closing, I would like to express my deep appreciation for the honor of serving as your executive director. This chapter of my journey has been immensely rewarding, and I am confident that the association will continue to flourish with our current staff and new leadership. As we stand on the edge of incredible growth for our university and the Mean Green community, it couldn't be a more exciting time to be part of the UNT Alumni Association. If you're interested in playing a major role in our future, we hope you will consider applying for the role of Assistant Vice President for Alumni Engagement.
With heartfelt gratitude and warm regards,
Kevin Fralicks ('84, '87)
Outgoing Executive Director
UNT Alumni Association
Published Date:
September 7, 2023