UNT Day at the Capitol 2023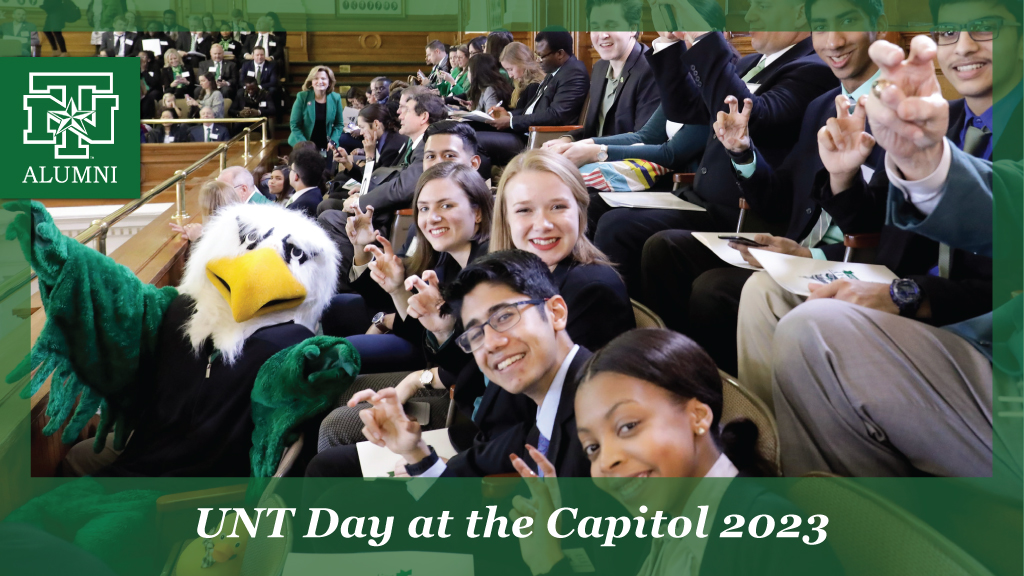 February 21, 2023
During UNT Day at the Capitol, UNT students, alumni and leadership will gather in Austin to advocate for UNT with state legislators. This extraordinary day dedicated to promoting UNT and its funding priorities allows the university a chance to show the prowess of its students, alumni and programs.
The event will include a bus trip to Austin for students, a free lunch on the Capitol grounds for volunteers and Capitol staff members, and a chance for UNT's best advocates to use their voice for their university.
Learn more about UNT Day at the Capitol.
Volunteers
Interested in participating? Fill out our student and volunteer interest survey.
Volunteer Survey Deadline: January 17, 2023