UNT Alumni Family Night at Frisco RoughRiders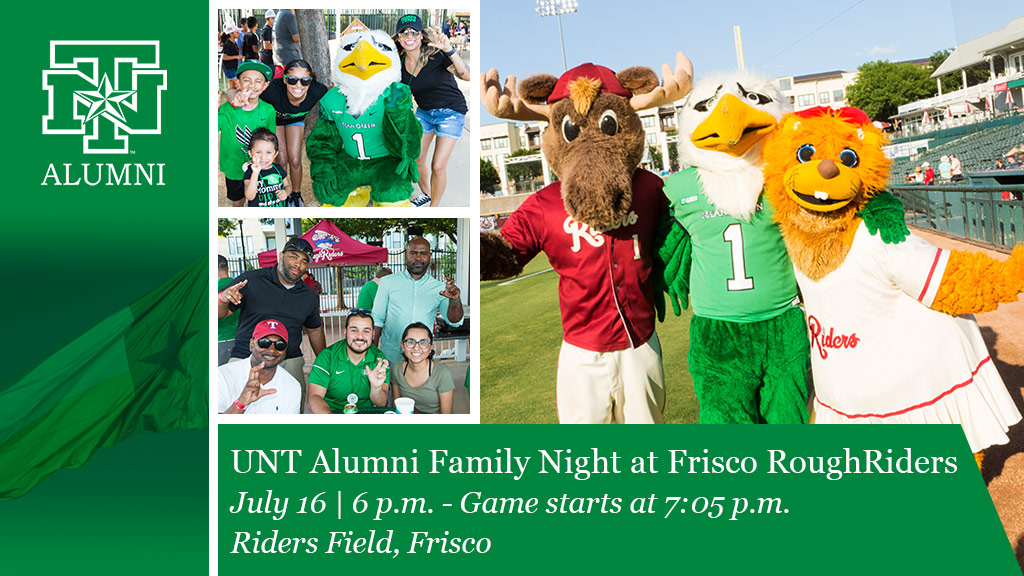 The UNT Alumni Association is taking you out to the ball game — join us for an evening of family fun at Riders Field! UNT alumni and their guests will enjoy a catered BBQ buffet and have exclusive access to the First Base Party Deck and the Lazy River as we cheer for the Frisco RoughRiders.
UNT Alumni Family Night at the Frisco RoughRiders
Saturday, July 16
Gates open at 6 p.m., game starts at 7:05 p.m.
Riders Field
7300 Rough Riders Trail
Frisco, TX 75034
Registration
UNT Alumni Association Members – $25
Non-Members – $45
The deadline to register is July 12.
Not a member? Join the UNT Alumni Association to support students and get your membership benefits!
About the Lazy River
Rises above the right-field wall
3 feet deep
4 lifeguards on duty
2 handicap accessible entrances
Bathrooms, showers and lockers available
The RoughRiders will provide floats free of charge, but fans may bring pool floats or tubes for small children
Don't forget your sunscreen and towels!
Stadium Policies
Before the event, be sure to read Riders Field stadium policies.
Parking
Self-parking at Riders Field costs $10.
See detailed parking info.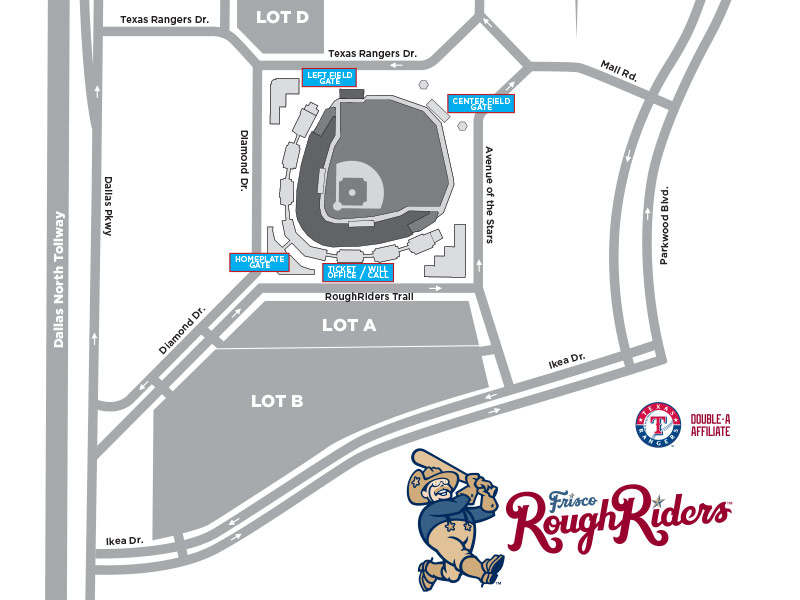 Tickets will be sent from the RoughRiders to the email address that is entered with the credit card billing information. Please allow 3-5 business days to receive the email.