Coaches Caravan 2023 – Frisco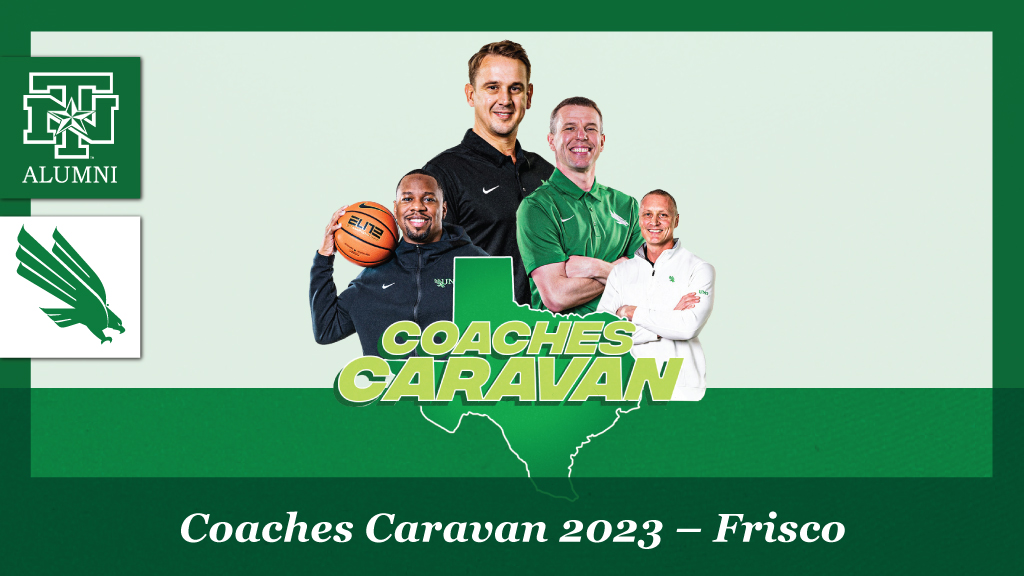 We're hitting the road with UNT Athletics! Join fellow Mean Green fans from the Frisco area to hear the new UNT Athletic Director Jared Mosley, Football Coach Eric Morris and Men's and Women's Basketball Coaches Ross Hodge and Jason Burton talk about program changes and how they're approaching their upcoming seasons.
Thursday, June 22
6-8 p.m.
Concrete Cowboy
3685 The Star Blvd Suite 210
Frisco, TX 75034
Food and non-alcoholic beverages are included with registration. A cash bar will be available.
Registration
$15 per person
Parking
Free parking available on site.